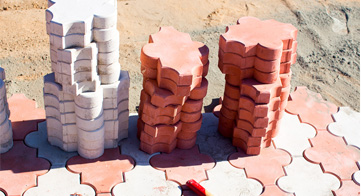 How to Choose the Right Paving Contractor in Los Angeles?
When you are looking to do some paving work for your home, then it is always a better option for paving contractor. If you are in LA, you would get a lot of options for paving contractors in Los Angeles. But how do you know that a company is right for you. In the following post, we would take a look at some of the things that you should look at when you are looking to get paving services in LA.
Experience – One of the most important things that you should look for is the experience of the paving company. Not only should the company have spent a good number of years in the industry, they should have also worked on a wide variety of projects. This enables them to deal with the challenges of paving and reduce the hassles for you. So, you should go for an experienced company when you are looking for the right paving company.
Professionalism – You would also need to ensure that the company is professional. Look at how they speak with you and address the issues. Are they frequently communicating with you? Are they providing you with regular updates? You would need to check these things before you decide to go with a particular contractor.
Range of Services – You also need to look at the range of services that they offer. Most of the leading companies would offer you a wide range of services. So, you need to look for these companies. This way you would be able to ensure that you get all that you need from one place. This not only reduces the hassles of going to different companies for different jobs, but they also help you to get more reliability.
Affordability – There is no point denying that we all want the work to be done in a budget. So, you need to hire a company that is affordable. So, get in touch with the right company that works in an efficient and affordable way and you would be able to get it right without any issues So, these were some of the things that you should focus on when you are out there choosing the right paving contractors in Los Angeles. Get the services that you want from a reliable contractor and get the chance to make your home look as perfect as it deserves to look. We wish you all the best in your quest!