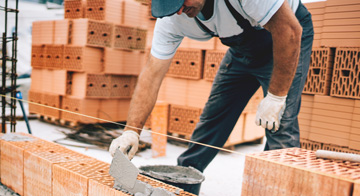 Tips to Avoid Driveway Damage at Alameda
How Does a Professional Paving Contractor Helps You.
Driveways always have the tendency to incur some damage over time. When you think about it, it all seems quite natural. They are continuously exposed to harsh elements also   suffer from frequent pressure from being driven on repeatedly. However, there are some preventative measures you can take to prolong their lifespan. Let us take a look at some of the things that you can do to avoid damages to your driveway.
One of the most important things that you should do is to have your asphalt driveway sealed. A properly applied seal can help keep minimal cracks from worsening.  Apart from that, it will give your driveway the shiny appearance just like it had when it was first installed. While it's important to do it regularly, you don't want to do it frequently as the sealcoat can crack or peel. So, how often should you the driveway sealed? At Brooks Stone, we recommend that you do it every two or three years, unless of course, the damage is such that you need to do it sooner.
Another way to increase your driveway's lifespan is to repair the damage as soon as possible. Surface cracks can be filled and repaired. But if the damage has become too severe, it's important to have your driveway resurfaced. Large or deeper cracks can allow water to accumulate in your driveway which can end up freezing and resulting in major damage and that can be pretty costly to repair.
Looking for asphalt paving services that you can rely on? Contact Brooks Stone to make sure you are getting work you can trust will last. Give us a call or fill in the form to get a free estimate today. When it comes to pavements and driveway, trust the real experts!